MISSION RESTORE OUR OCEAN AND WATERS
EU Missions are a new way to bring concrete solutions to some of our greatest challenges. They have ambitious goals and will deliver concrete results by 2030.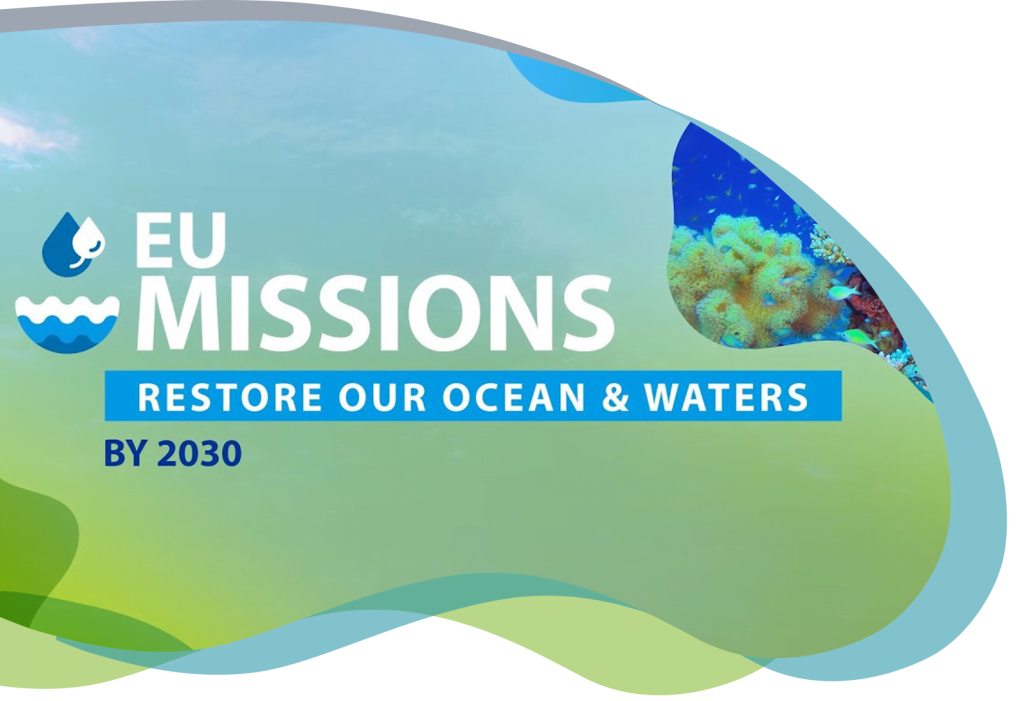 With a 2030 target, the EU Mission "Restore our Ocean and Waters" aims to protect and restore the health of our ocean and waters through research and innovation, citizen engagement and blue investments.
The Mission's approach will address the ocean and waters as one and play a key role in achieving climate neutrality and restoring nature.
This Mission's strategic objective is to restore the health of our ocean and waters by 2030.
Restoring the hydrosphere requires a new systemic approach addressing the system as whole.
This Mission will contribute to this approach with three specific objectives that are interlinked and mutually supportive:
Cross-cutting enabling actions will support this objective, in particular broad public mobilisation and engagement and a digital ocean and water knowledge system, known as Digital Twin Ocean.
This Mission will deliver on the European Green Deal  and will deploy innovative solutions at basin-scale (sea basin and river basin) for each of the three specific objectives.
The Mission Charter is meant to mobilize all stakeholders to achieve the goals of the Mission, strengthening cooperation, aligning efforts and achieving critical mass for the transformational change needed to restore our oceans and waters by 2030.
Share your contribution to the Mission's objectives.
Action pledges submitted so far.